Original Artisan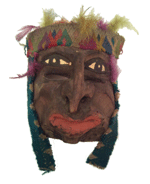 Hand picked goods – sourced from the finest Andean craftsmen.
From La Paz – Bolivia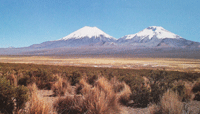 Original Artisan
Hi, thanks for visiting our site.
I'm Kier, the creator and author of Original Artisan and Street Musician Guitar Blog .
Due to my family ties in South America, I am lucky enough to be able to bring a wide variety of wonderful Andean crafts and products from across the globe and provide them for sale to you here on Original Artisan.
All the products you see here, on my guitar blog and on my eBay auctions are created by skilled Andean artisans and sourced by my family who have lived and worked amongst the indigenous South American people in Bolivia for over twenty years.
We go to great lengths to ensure every product is 100% hand – made, spun, woven, dyed, produced and crafted by the best craftsmen and women in the business. These products are bought with a fair trade directly from the artisans who create them. Our producers are always treated with the greatest respect to ensure they and my customers get the very best they deserve.
What you get from this site is the truth about our products, including close ups of any knocks, faults, dents and abrasions that may come with these wonderful handmade pieces. Customer satisfaction is our main aim, and we do our best to keep our promise of good service and ethical business practices to our buyers and producers alike.
Thanks for taking the time to check out this site, and feel free to contact me if you have any questions or queries about any of the items you see on these sales pages.
If you would like to take a look at any of our other sites, then please click the links below.

A great blog with loads of free tips, advice, ideas and lessons on playing, performing, gigging, web construction, producing music, health, theory, singing and every other aspect involved in a musicians life. Also with the Top 100 Guitar Blogs. The best resource on the net for all the best ranked guitar blogs across the globe. All ranked according to their Google PR, Technorati and Alexa rankings.