Quena Flute – Kena
…
Woodwind Instruments
If you are looking to buy a professional Andean quena flute, or kena as they are often known in the Western world – Original Artisan has one of the widest and most successful ranges available and we've been shipping our top class handmade, fairtrade quena and quenacho flutes to hundreds of satisfied customers around the world since we began trading almost two years ago.

Wooden Quena Flute – Wayacan (Guayacan)

The Andean quena or kena flute has for generations been one of South America's most highly revered instruments, regarded as sacred in times past, the quena still plays a significant role in the events and everyday lives of the Andean people.
Used in religious ceremony, family occasions, weddings and celebrations across South America and in many countries around the world, this remarkable yet simple wooden flute symbolises the true vibrant nature of the people of the Andes.
Achieving almost mythical status throughout the history of the Indian tribes, the quena is today proving to be even more popular with modern day musicians and enthusiasts than ever before.
Held in high regard and increasingly used in film making by directors and composers such as Tony Hinnigan and Gustavo Santaolalla, for classic films such as Braveheart & Brokeback Mountain, it is easy to see why this beautiful wooden flute has become so popular.

Aymara Jacaranda Quena Flute
…
As the western world familiarises itself with cultures past and modern technology and the internet brings the music and cultures of the world closer together, the wooden quena flute remains one of the most haunting yet beautiful sounds of the Andes, symbolising the colourful lives and struggles of the indigenous tribes people of South America.
Sought after by professional and amateur musicians alike, the quena is an ideal instrument for anyone looking to venture into the world of woodwind instruments.
The Andean quena flute has either 4, 5 or 6 holes in the front, one at the back, and a u shaped notch at the mouth. The six hole quena has a musical span of 3 octaves.
These instruments are made from various materials including bamboo, bone and other beautiful South American woods such as Jacaranda and Wayacan.

Tweaked Jacaranda Quena
All the woodwind instruments sold on this site are of excellent quality and should not be confused with other South American souvenir type tourist flutes which are manufactured on mass with no attention to sound quality and tuning.
Original Artisan's luthiers are highly regarded craftsman and expert musicians in their own right, each having a lifetime's experience in making these wonderful woodwind instruments.
Personally selected by my family in Bolivia who have the advantage of local knowledge and the expertise of more than three generations in local business, our unique family ties enable me to select the best pieces from across the globe to present to you here on Original Artisan .

Bone Quena with Reinforced Metal Mouth Piece
Unlike many ordinary sites, we are in constant contact with our luthiers, providing them with valuable customer feedback, enabling us to source and create instruments specifically tailored for our customers' needs.
We do our best to provide a truly personal service, one you'll find no where else on the internet.
…
Take a look at some of my customer reviews to see just why your buying experience with us, will be the best you've had by far.
…
…
Satisfaction Guarantee
If you purchase a quena flute, quenacho, zampona or any instrument from Original Artisan and are not entirely satisfied with your purchase, you are always completely covered by my own personal satisfaction guarantee and can be assured that your issues, no matter how small will be dealt with personally by me.
What ever it takes, I'll do my best to make sure your visit has a happy outcome.
Out of stock ? – No problem
If you find we are out of stock for the particular quena flute you are looking for, don't worry, Original Artisan has regular shipments of all our current flutes on offer and we are often only a few days away from a new shipment arriving.
Simply email me or contact us using this sites' contact page and your flute can be reserved free of charge and you will be notified as soon as our stock comes in. I'll always be close by to take your request and get back to you as soon as possible. Often I respond to enquiries within minutes, or if I'm not immediately available, within a few hours at the latest.
…
Looking for Something Different ?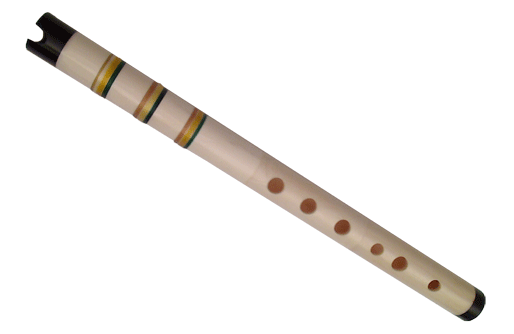 Bone & Ebony Quena
If you are looking for something different or have in mind a style of quena flute (or any other instrument) that we do not have listed, I will be happy to source that product for you at no extra cost. The price you pay for personal or special orders will be exactly the same price as our customers would pay if the product was already available or in stock.
Original Artisan has had many customers in the past that have requested items that have essentially enhanced our product range and become popular with our clients. So if you think our product line could be enhanced by something you are looking for, just drop us a line and we'll see what we can do.
It may take a while to source, select or have your product made and shipped to here in the U.K, but as many satisfied customers will vouch for us – we always get there in the end.
…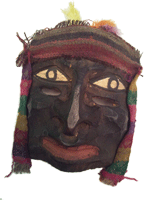 …
Buy a Quena Flute

Bamboo Quena Flute
If you are looking to buy a quena flute and you'd like some advice on which of our range would be most suited to you, then take a look at my guide below.
…
Quena Buying Guide
1. Professional Aymara Quena – Jacaranda Wood
Professional Aymara Quena – Kena – Flute – Jacaranda with Case
These quenas are our extremely popular and beautiful Aymara Jacaranda range. An excellent quena for beginners to expert at a very reasonable price. You can't go wrong with one of these.

2. Professional Aymara Quena – Wayacan Wood
Professional Aymara Quena – Kena Flute – Wayacan (Guayacan) with Case
Another excellent quena, made from slightly heavier Wayacan green wood. Perfect for all levels of play, right through to expert. Slightly more expensive than the Jacaranda, but worth it. One of my happy customers described this flute as having 'a beautiful balmy smell'.

3.Concert 'Tweaked' Aymara Jacaranda Quena
Aymara Tweaked Concert Quena – Kena Flute – Jacaranda with Deluxe Case
Specifically 'tweaked' by the producers to ensure they are exceptional instruments and perform to the highest possible standard. Intermediate and advanced players should definitely go for one of these concert tweaked quenas. Lovely to play – a beautiful, yet perfect instrument at an excellent price.

4. Professional Bamboo Quena
Unvarnished Tweaked Concert Quena – Kena Flute – Bamboo – Deluxe Case
Tweaked, untweaked and varnished versions of this excellent bamboo quena available. Many musicians seek the softer tones of the bamboo quena and we have many types available, all operating to a high standard.

5. Walata Concert Bamboo Quena
Walata Concert Tweaked Quena – Kena Flute – Bamboo with Case
The Walata quena is one of the most beautiful, rustic, raw and natural looking quenas we have. Challenging the intermediate to advanced player to pursue new heights of play whilst sampling the delights of this wonderful flute. More expensive than my other bamboo quenas, their creator explains that these, his best bamboo flutes are thicker and slightly harder to play than most and best suited for moderate or advanced players.

6. Bone & Ebony Concert Quena
Bone Quena – Kena – Professional Andean Flute w. Ebony Mouth Piece
Those looking for something really special should go for one of my bone and Ebony quenas. Exceptional response and an incredible sounding quena. These have a really nice weight to them and are a real treasure to have.
Although only an opinion, one of my regular customers who is a very experienced quena player described this flute as
'…The bone Quena sounds like a high-end Shakuhachi and I can easily find at least 3 octaves. Just a great Flute! I have 28 Flutes, some very expensive ones, and I must say that this bone Quena is absolutely THE BEST!'

7. Bone & Metal Concert Quena
Bone Quena – Kena – Professional Andean Flute w. Metal Mouth Piece
Same as the bone and Ebony quenas but with reinforcing metal mouth and end pieces. A stunning quena for your collection. Although these bone quenas are more expensive than the wood or bamboo flutes, their beauty alone, more than makes up for it.

…
Thanks for visiting and taking the time to view my quena page. Have a look around my site and check out my woodwind category where you'll be able to view all my flutes available in one place, including the larger and more deeper sounding quenacho, along with some excellent professional pan pipes and zamponas.
If anything you are interested in is out of stock, be sure to contact me and you may find I still have some available or coming in very soon.
If you need to know any more information about these quena flutes or anything else on Original Artisan, feel free to get in touch using this site's contact page.
Thanks.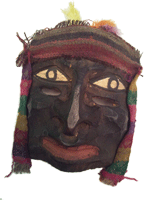 Kier
Tags: andean flute, bolivia, bone flute, buy, flute, kena flute, musical instruments, purchase, quena flute, south american flute, wooden, wooden flute, woodwind