Shop
Welcome to my artisan shop. Here you will find the best in handmade, fair trade goods and products – sourced directly from the skilled artisans of South America.
Please feel free to contact me using my contact page or one of the comment forms at the bottom of these pages if you have any questions or queries about the items here for sale.
Also, if you can't find what you are looking for and are interested in any Bolivian or Peruvian goods that are not featured on this site, then feel free to contact me as there may be a good chance that I can get hold of them for you.
Thanks for visiting and happy shopping.
Please click on one of the images below to enter the shop.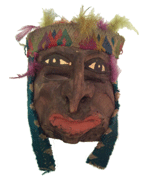 Hand picked goods – sourced from the finest Andean craftsmen.
From La Paz – Bolivia